Hi everyone!
I'm participating in Jennifer McGuire's challenge to
share handmade kindness
.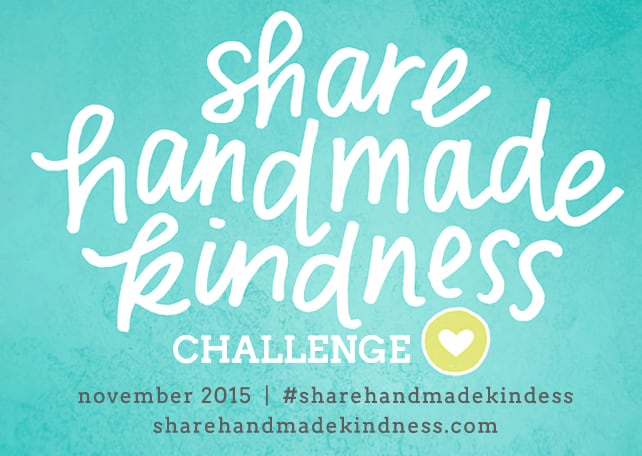 The first week it was for family and friends and I made a Father's day card for my husband. The second week was to do something for someone who serves in your community and I made a card of appreciation to our wonderful pediatric nurse.For the third week we were creating for children and I made cards for Emily and her sister Evelyn.
This week we're encouraged to do something kind for strangers we don't know. But Jennifer was kind to allow contributions for her card shower (read more
HERE
) this week as well. So I thought I'd share the cards I made for Xander and his brother Jaden this week.
I need to add boy stuff to my supplies, I have a lot of baby boy and boy colors. But no funny monsters, sport or outdoors stamp set for example. So another excuse to go shopping - yay!
Anyway, to my rescue was an old kit from Scraptastic - I discovered I was pregnant recently after I had subscribed and just as the first kit arrived, so did the sickness. It turned out I would be one of those who got
Hyperemesis gravidarum
, which is why I don't say morning sickness - it's more of a all-day-and-night-sickness. Has anyone else had similar experiences? I'd love to hear from you!
Back to my story, as I had three kits still in their unopened boxes (which should tell you how sick I was, I mean come on - we live for happy mail, right!) I had to unsubscribe. But I remembered there was a sport paper in one of the kits, I'm still hoarding them and have been reluctant to use them. But as Xander was a fan of both baseball and football I thought this was the perfect occasion to use them, especially since we don't have those sports in Sweden and I've been asking myself when to use them.
I'd say this paper (
Echo park, that's my boy, you rock
) was made for Xander, it's really happy and I love the color combo, so I added some orange cardstock to mat the pattern paper, also from the kit and die cut the word "Smile", using a retired Greeting farm die set. But do you see what I did? The sentiment called for another "S" at the end of the word, so I diecut the word twice and added the second "S" upside down - pretty cool, huh :D
The "sending" and "happy thoughts" are from an old retired MFT stamp set "All smiles". The stars and ambersand in soft granite (Hero arts) is from a stamp set called
Mini elements
.
For Jaden, Xander's older brother, I wanted to make a cool card and as he was interested in airplane I thought this paper (
Echo park, that's my boy, game plan
) from the samt kit would fit. Although I get that I don't know what kind of airplanes he's into. But I hope he like it. I matted it with black cardstock from my stash and added a MFT trio die in the same colors. The red oval is from
G45 pattern and solids paper
. The "DUDE" and the larger airplane is from
Echo park's sticker sheet
from the same collection, which was also included in the kit - how lucky am I, LOL! The rest of the sentiment "to a cool" is from
Lawn Fawn stamp set Toboggan together
.
This card came together superfast, but together with Xander's card this was my favorites of the bunch I sent. It was great fun making boy cards and like I said I must go shopping for more supplies :)
I also made Christmas cards for Emily's and Xander's parents, using a technique shown by Jennifer called stamping with water. See her youtube tutorial
HERE
.
I used Distress ink
Pine neddles
and
chipped saphire
and then I had the brilliant idea to use my
Lindy's stamp gang's sprays
. I probably have like 30 bottles that I haven't used for years. I loved having all those colors to spray flowers with, but then I just stopped for some reason. I'm probably to impatient to wait for the flowers to dry and it all became to much fuss, which means I also have a ton of WOC and IAR flowers in the closet as well.
I've been thinking about selling the flowers, but the spray bottles are so old, some of them don't smell to good and some are clogged shut. But I don't have the heart to throw them away... Especially since it is my own fault for hoarding them in the first place... I sense I have a hoarding problem...
But this was perfect so I used a
Magnolia background stamp, silent night
and sprayed it with
LSG silent night silver
and it gave the perfect subtle background. I loved Jennifer's design of her cards, but I didn't dare to copy it step by step - I'm not sure if it's allowed... So I did a border by adding some Christmas silver trim to the bottom and layer that with a silver cardstock that I dryembossed. For the sentiment I used another
Magnolia stamp, A merry Christmas text
, which is heat embossed in
silver
. For the rest of the sentiment I just wrote by hand with a
white pen
on black cardstock. I then added some flat back pearls in blue and green to finish the cards.
I had a blast making all those cards for Emily's and Xander's family and honestly I'm most happy that I got to use so many fun stuff from my stash. So they really made
me
a favor - LOL!
I'm really working on using my stash, since I don't have the space and I'm really feeling overwhelmed rather then inspired when I go through all old stuff that I once thought was to precious to use - anybody out there with the same problem?
I'm super happy and excited to have been able to participate throughout the entire month!
Thank you so much for visiting and hats off to you if you managed to read the entire post :)
Leave me a comment and maybe I'll send you something as a thank you.